Professional Manual Hospital Bed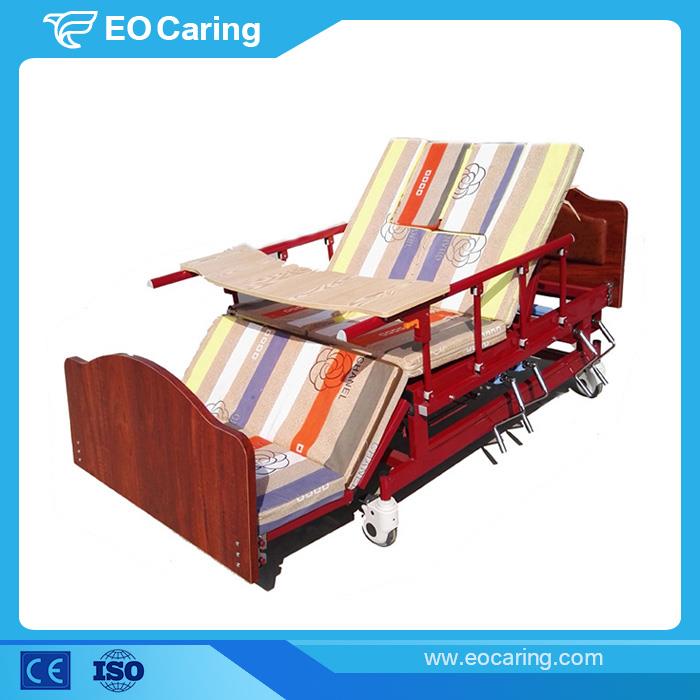 Product ID: EO-MH5017
Description: Professional Manual Hospital Bed
Usage: People who need long term care or disabled
Warranty: 1 Year
Payment: T/T, L/C, Western Union, Paypal
MOQ: 20 Sets
Product Details
Product introduction
Steel rolling frame of this Professional Manual Hospital Bed with powder coated, durable, reaches international standards. 200kgs bearing. PE head and foot board, nice looking and durable, easy to assemble. Handle running well, equipped with racing protective device. Aluminum die-casting castor cover, durable centrally controlled castor, safe and flexible for use. Equipped with 4 PE guardian rails & SS adjustable IV pole.
Specification
| | |
| --- | --- |
| Place of origin | China |
| Size | 2000*960*500 mm |
| Color | Brown |
| Back adjustment | 8-85 degrees |
| Turn over | 0-55 degrees |
| Certification | ISO CE |
| Application | Home/Clinic/Hospital |
| IV port | Available |
| Dining table | |
| Hair wash function | Available |
Advantage
1. The bed board is stamped and formed by high-quality cold-rolled steel plate, and the surface is electrostatically sprayed, anti-corrosion and easy to clean.
2. The product is designed with environmentally safe fabrics and a strong, non-angular steel structure that is strong and safe.
3. The casters have no noise during use and are easy to move. The four-wheel synchronous brake system has a stable lock.
4. Concealed hand cranks provide bi-directional limit protection.
5. Lock-on mounting for easy removal.
Product show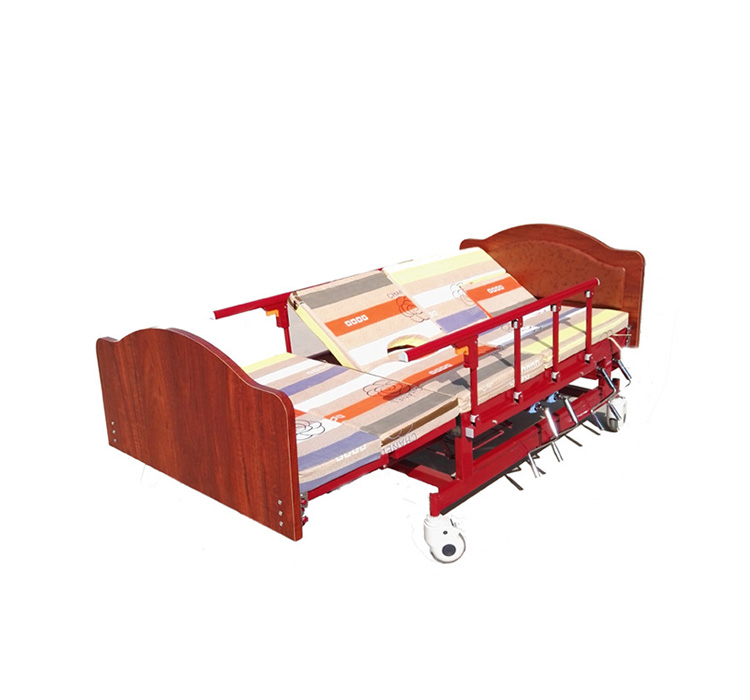 Product features
With adjustable height at the foot, the head, and overall, this Professional Manual Hospital Bed from EO Caring fits your individual needs, allowing for an anatomically correct sleep surface. Hand cranks at the side of the bed are used for adjustments and can be folded out of the way, concealing them to prevent injury.
Related Products
Inquiry