High Quality Auto Code Blood Glucose Meter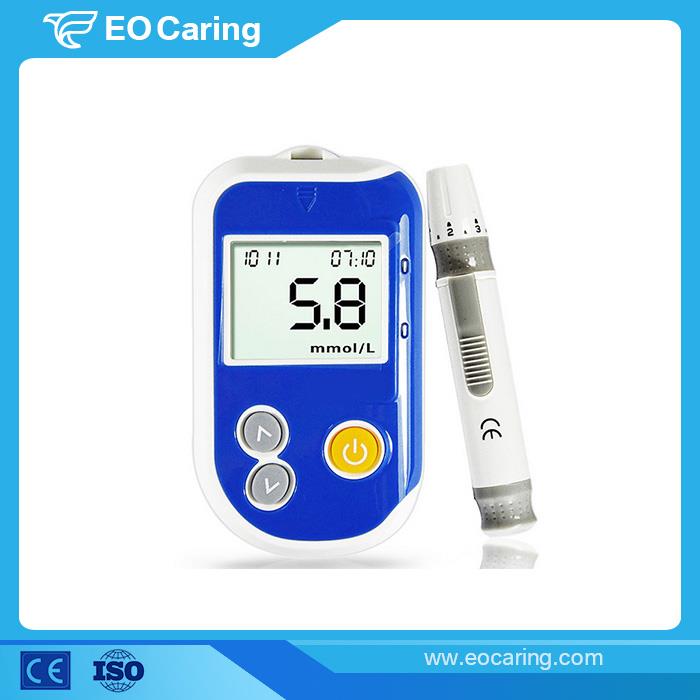 Product ID: EO-BG1023
Description: High Quality Auto Code Blood Glucose Meter
Usage: Blood sugar level monitoring
Warranty: 1 Year
Payment: T/T, L/C, Western Union, Paypal
MOQ: 100 Sets
Product Details
This High Quality Auto Code Blood Glucose Meter only requires 0.6μm blood sample for testing. So it makes the blood sampling painless than the other products on the market.

This High Quality Auto Code Blood Glucose Meter is very simple to use. With the indication light, you can easily find out your blood sugar level is safe or not. When the green light is flashing, the means your blood sugar level is within the safe range. If the red light is flashing, that means your blood sugar level need to be controlled.
Specification
| | |
| --- | --- |
| Place of origin | China |
| Color | White and Blue |
| Test speed | 10 seconds |
| Blood sample required | 0.6μm |
| Certification | ISO CE |
| Application | Home/Clinic/Hospital |
| Display | LCD Large Screen |
| Memory | 200 Tests |
| Battery | 2*AAA Batteries |
Advantage
1. User-friendly interface makes it simple operation, and it has large screen display, which can clear read;
2. Small size makes it easy to carry, so even if you are away from home, you can monitor your blood glucose dynamics anytime, anywhere to prevent accidents.
3. Less blood sample. Only 0.6μm blood required, which will not affect your normal life.
4. High Quality Auto Code Blood Glucose Meter uses platinum electrodes to collect blood from multiple sites, making the test results more stable.
5. Memory data to show the average result of 7, 14, 28 days. The large amount of data storage makes it easy to continuously monitor the patient's blood glucose status and provide a basis for the doctor's diagnosis.
6. After the test is completed, the blood glucose meter displays the blood glucose result, the test strip is taken out, and the blood glucose meter is automatically turned off. Automatically power off to save energy.
7. Test strip auto ejection button
8. Alarm light. When the blood sugar level is high, there will be a red light for warning
Product show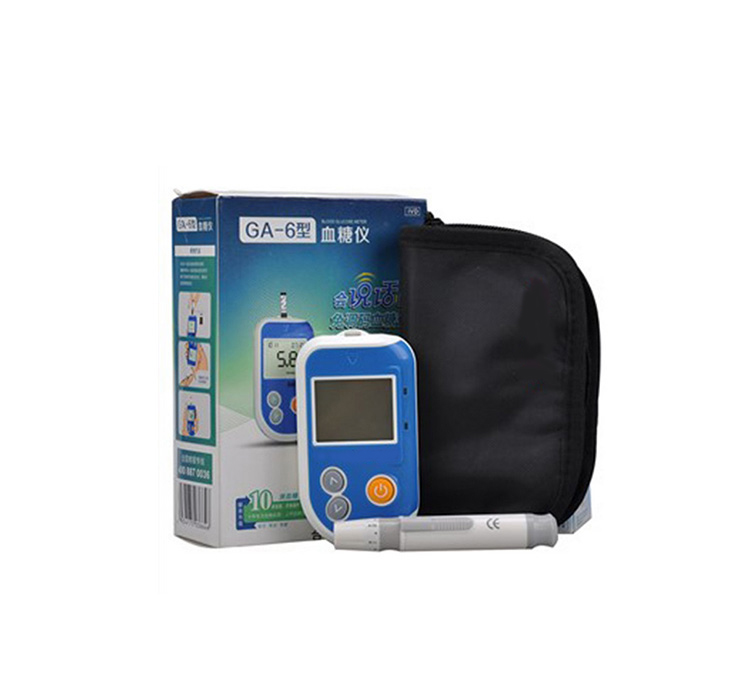 Related Products
Inquiry