High Accuracy Arm Blood Pressure Monitor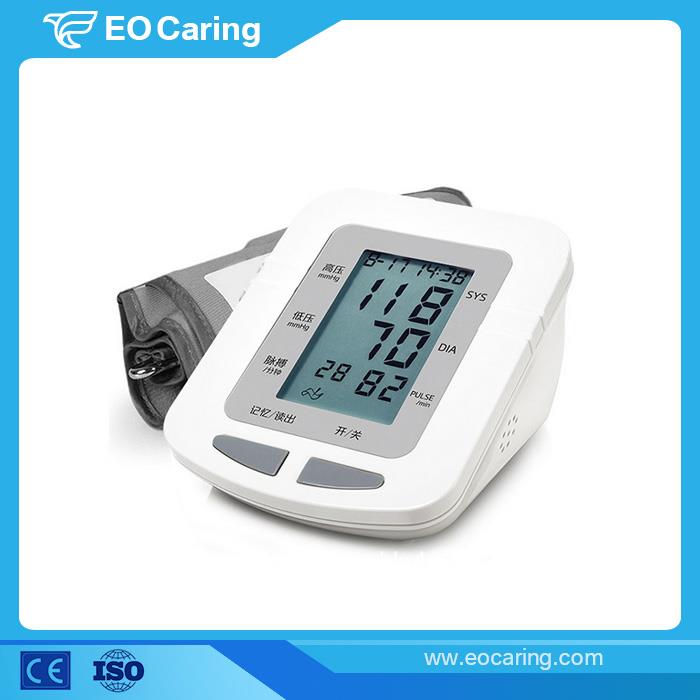 Product ID: EO-BP2016
Description: High Accuracy Arm Blood Pressure Monitor
Usage: Blood pressure monitoring
Warranty: 1 Year
Payment: T/T, L/C, Western Union, Paypal
MOQ: 100 Sets
Product Details
A series of readings taken over time using a High Accuracy Arm Blood Pressure Monitor can provide both you and your doctor with a more complete picture of your heart health. So we recommend this product with high accuracy for you.
Specification
| | |
| --- | --- |
| Size | 140*95*70mm |
| Application | Arm |
| Memory | 90 Tests Each |
| Average data | 3 Test |
| Display | LCD Large Screen |
| Accuracy | ±3mmHg |
| Measuring Range | 0-280mmHg |
| Battery | 4 AA batteries Or AC/DC Connection |
| Operating Temperature | 5℃-40℃ |
| Operating Humidity | 40%-85% |
| Pulse measuring accuracy | ±5% |
| Air inflation | Automatic |
Advantage
1.The High Accuracy Arm Blood Pressure Monitor measures the brachial blood pressure and is closer to the hospital's examination results, which has good accuracy and reliability;
2.The device is lightweight, easy to carry and use, and is easy to self-measure. So it is a user-friendly product;
3.Digital display for easy observation and recording, which can help everyone monitor health anytime, anywhere;
4.Bluetooth function enables patients and their families to quickly and accurately understand blood pressure;
5.The power saving effect is good because it has the function of automatic power off.
Product show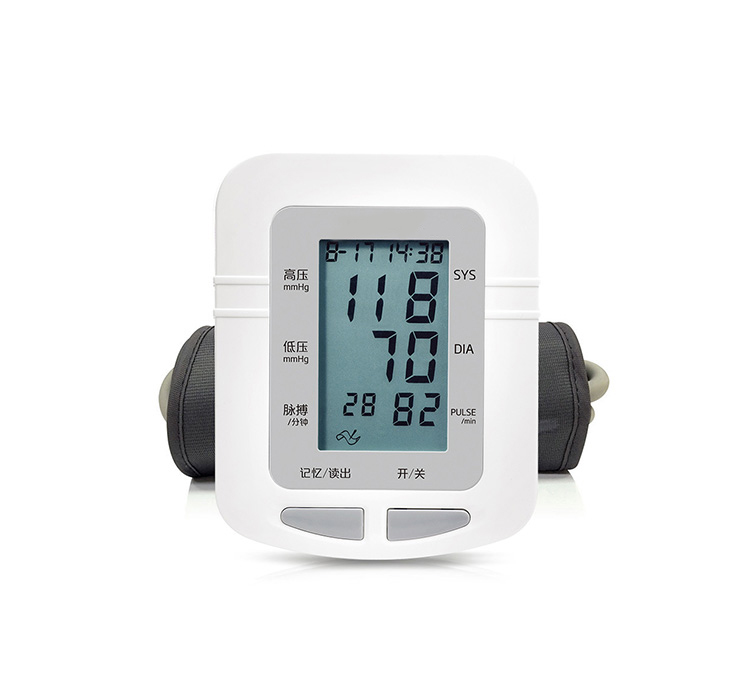 High blood pressure, or hypertension, is one of the leading causes of heart disease. Leading cardiologists recommend the use of this High Accuracy Arm Blood Pressure Monitor , in conjunction with your physician's care, as a simple and effective way to help manage hypertension. Home blood pressure monitoring is also critical for people with diabetes. That's why we recommend EO-BP2016 digital product for you.
Related Products
Inquiry