Automatic Arm Blood Pressure Monitor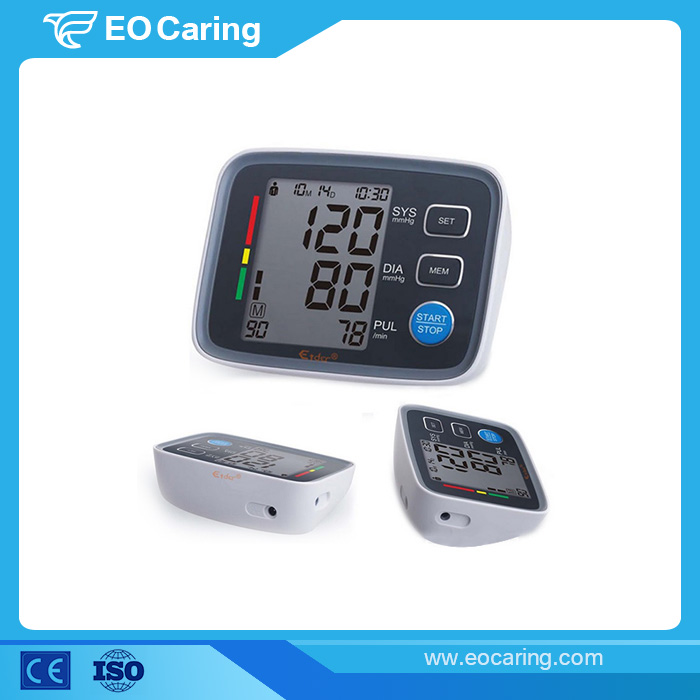 Product ID: EO-BP2014
Description: Automatic Arm Blood Pressure Monitor
Usage: Blood pressure monitoring
Warranty: 1 Year
Payment: T/T, L/C, Western Union, Paypal
MOQ: 100 Sets
Product Details
This Automatic Arm Blood Pressure Monitor is a convenient and portable arm monitor designed to discreetly monitor your heart health whether you are at home or on the go. This advanced model auto-inflates and deflates and provides accurate readings with the touch of a button.
Specification
| | |
| --- | --- |
| Place of origin | China |
| Size | 140*95*70mm |
| Color | Black |
| Application | Arm |
| Memory | Two Groups and 90 Tests Each |
| Certification | ISO CE |
| Application | Home/Clinic/Hospital |
| Display | LCD Large Screen with Backlight |
| Accuracy | ±3mmHg |
| Measuring Range | 0-280mmHg |
| Battery | 4 AA batteries Or AC/DC Connection |
| Operating Temperature | 5℃-40℃ |
| Operating Humidity | 40%-85% |
| Pulse measuring accuracy | ±3% |
| Air inflation | Automatic |
Product show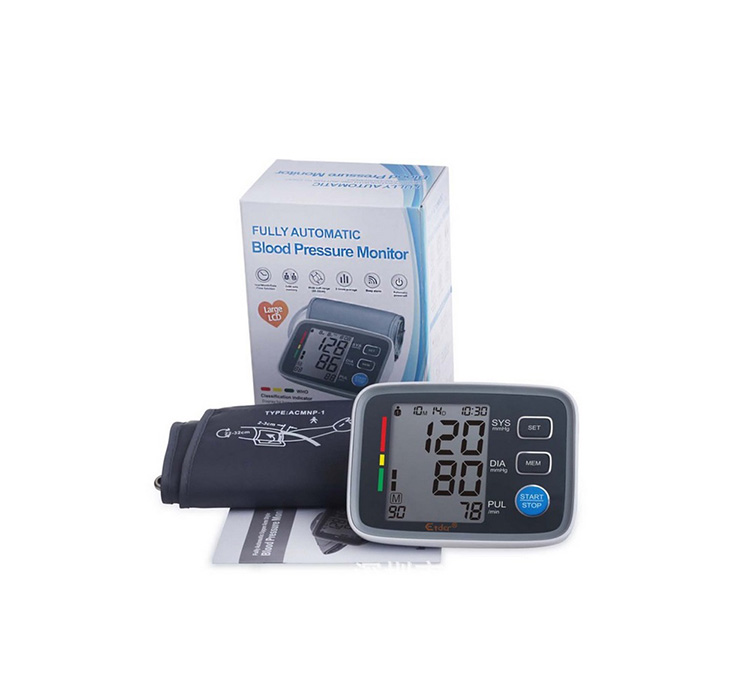 Product features:
1.This Automatic Arm Blood Pressure Monitor is fully automatic, so it is easy to use;
2.It has accurate and reliable monitoring of the health of the heart;
3.The function of memory data storage is very scientific and precise;
4.Compared with the wrist electronic sphygmomanometer and the mercury column sphygmomanometer, the arm sphygmomanometer has more accurate readings and clear display, which is more suitable for most middle-aged and elderly people, especially blood viscosity is high, microcirculation is not Smooth patient;
5.It is easy to operate and the maintenance rate is low. No professional guidance is required.
Our mission is to empower you to live a healthy life. With this mission, We keep upgrading the standard of quality and accuracy for our products and blood glucose meters. We're passionate to creating simple technology like this monitor that helps you monitoring your vital signs so you can achieve your health and fitness goals.
Related Products
Inquiry