High Accuracy Non-Contact Thermometer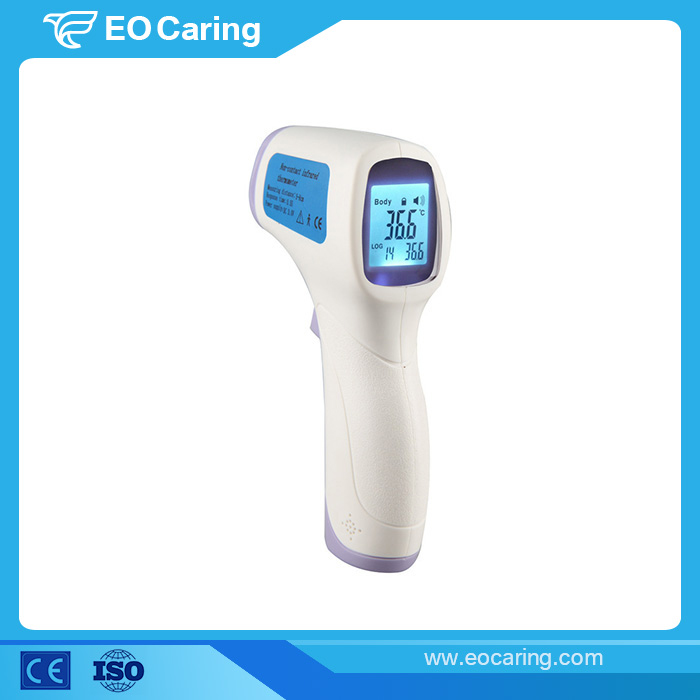 Product ID: EO-TM3024
Description: High Accuracy Non-Contact Thermometer
Usage: Body temperature
Warranty: 1 Year
Payment: T/T, L/C, Western Union, Paypal
MOQ: 100 Sets
Product Details
High Accuracy Non-Contact Thermometer brings the power of professional temperature measurement technology into your home. When they are unwell, you need to know their exact temperature to decide what to do instead of guess at the temperature of your baby or young child. This thermometer gives you a precise healthy, non-contact measurement reading in only one second whether your baby and children are sleeping or not. Non-contact technology also avoid germs transfer!
Specification
| | |
| --- | --- |
| Test time | 1 second |
| Memory | 32 tests |
| Certification | ISO CE RoSH |
| Application | Home/Clinic/Hospital |
| Display | LCD Large Screen t |
| Accuracy | ±0.1℃ |
| Battery | 2 AAA batteries |
| Weight | 220 Grams |
| Size | 149*77*43mm |
Advantage
1. This thermometer can be used in homes, clinics, hospitals, and has a wide range of applications.
2. It senses the temperature of the human body through infrared rays and measures accurately.
3. This device can memorize and store the latest 32 measured data values, which is convenient for monitoring the body temperature of the testee and early detection of the disease.
4. It can automatically save data and automatically shut down, saving power consumption.
5. The LCD display can clearly display the measurement data.
What Do I Get With This Package
1 High Accuracy Non-Contact Thermometer
1 User manual
2 AA batteries (Optional)
Product picture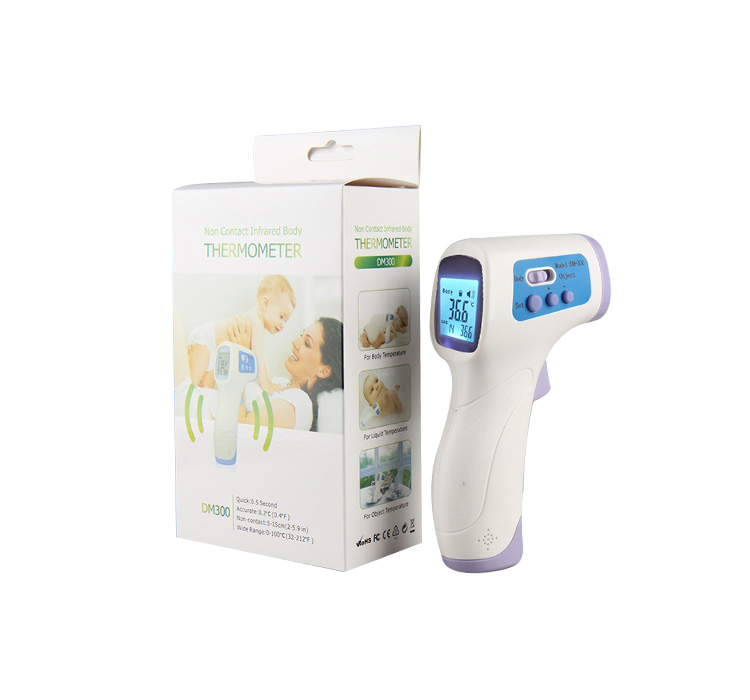 The normal body temperature is 98.7 degree farenheit. Any temperature above that is considered to be fever. High Accuracy Non-Contact Thermometer helps you to check your body temperature quickly and accurately.
Related Products
Inquiry