Quick Test Wrist Blood Pressure Monitor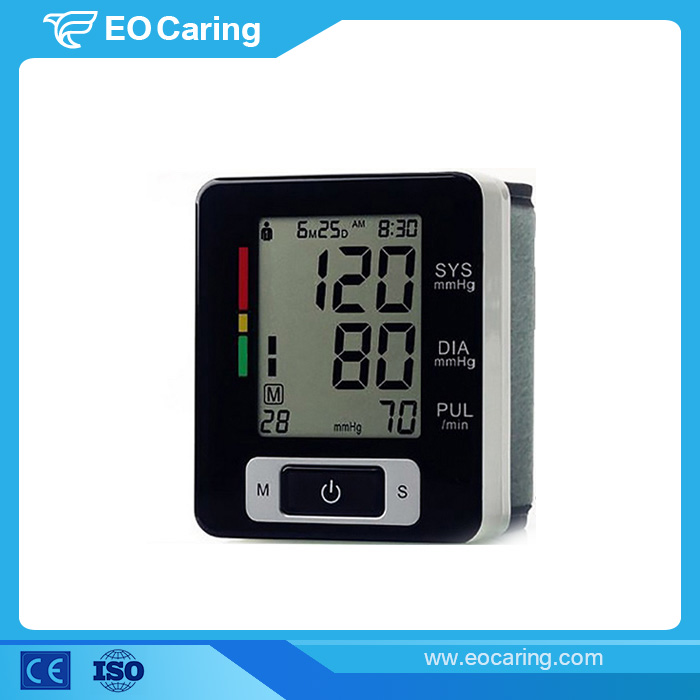 Product ID: EO-BP2023
Description: Digital Quick Test Wrist Blood Pressure Monitor
Usage: Blood pressure monitoring
Warranty: 1 Year
Payment: T/T, L/C, Western Union, Paypal
MOQ: 100 Sets
Product Details
High blood pressure needs accurate tracking every day. EO-BP2023 Quick Test Wrist Blood Pressure Monitor provides information about your body. It provides accurate readings so you know exactly what's going on with your heart and your health. An accurate and consistent picture of your heart's health is an important step to controlling and regulating your blood pressure.
Specification
| | |
| --- | --- |
| Place of origin | China |
| Size | 63*66*30mm |
| Color | Black |
| Application | Wrist |
| Memory | 90 Tests for 2 person |
| Certification | ISO CE |
| Application | Home/Clinic/Hospital |
| Display | LCD Large Screen with Backlight |
| Accuracy | ±3mmHg |
| Measuring Range | 0-280mmHg |
| Battery | 2 AAA batteries |
| Operating Temperature | 5℃-40℃ |
| Operating Humidity | 40%-85% |
| Pulse measuring accuracy | ±5% |
| Air inflation | Automatic |
Product show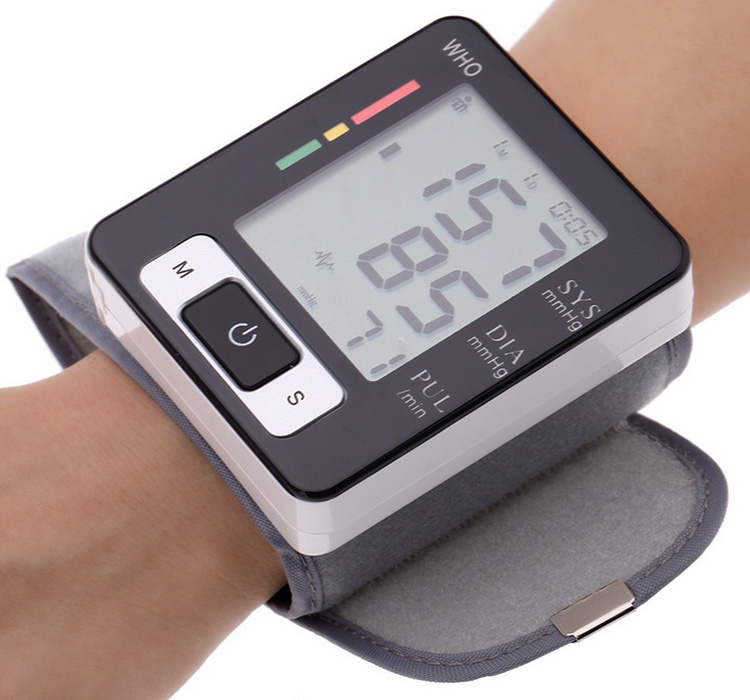 Advantages
This Quick Test Wrist Blood Pressure Monitor with advanced accuracy, helps ensure consistent, precise readings and utilizes a simple one touch mode, which can store up to 14 readings at a time while still giving you an accurate reading every time you monitor.
Features:
1. It has a liquid crystal display, and the microcomputer is fully automatic. It can quickly and accurately measure your blood pressure and pulse rate, helping you to check your blood pressure and pulse regularly.
2. This sphygmomanometer is small and light, so you can monitor your blood pressure changes at any time while sitting at home.
3. It uses imported chips and resistors to minimize power. Intelligent sleep mode can greatly reduce power consumption.
4. The device can display the blood pressure level in a graded manner, so that you can understand the blood pressure condition more clearly and intuitively, prevent it in advance, and seek medical treatment in time to reduce the probability of occurrence of a larger disease.
Related Products
Inquiry