Pacifier Contact Thermometer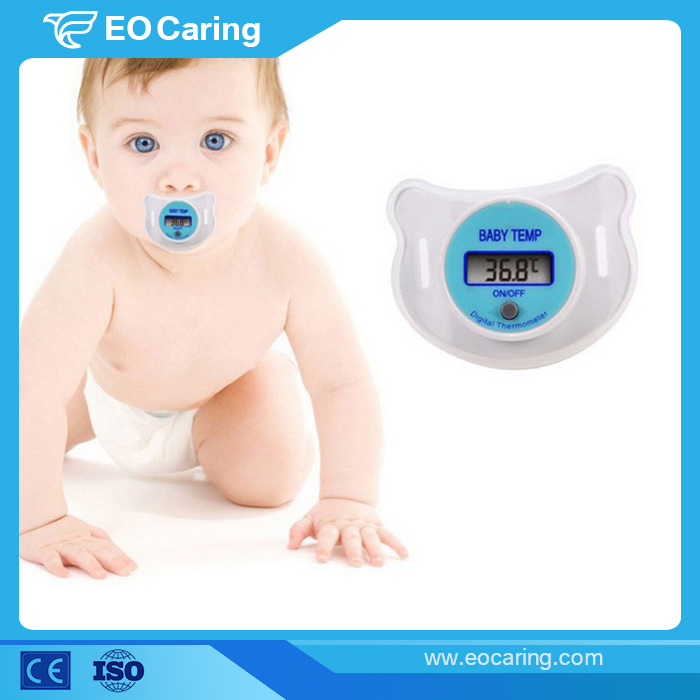 Product ID: EO-TM3017
Description: Digital Pacifier Contact Thermometer
Usage: Body temperature detection for baby
Warranty: 1 Year
Payment: T/T, L/C, Western Union, Paypal
MOQ: 100 Sets
Product Details
It is much easier to measure body temperature for a baby with EO-TM3017 Pacifier Contact Thermometer. With the pacifier designed contact thermometer, your baby feels no more fear when taking a measurement of body temperature.
Keep Your Baby Calm While Keeping Yourself Calmer. With this Pacifier Contact Thermometer, your baby will get the soothing comfort of a pacifier while you get the soothing comfort of continuous temperature readings.
Specification
| | |
| --- | --- |
| Place of origin | China |
| Test time | About 2 minutes |
| Color | White |
| Certification | ISO CE RoSH |
| Application | Home/Clinic/Hospital |
| Display | LCD Screen |
| Accuracy | ±0.1℃ |
| Battery | 1 Button battery |
| Measuring Range | 35℃-42℃ |
| Design | Pacifier |
Advantage
1. Fully automatic. LCD liquid crystal display, easy to read, fast and accurate.
2. Small and light. Only 10grams without battery, which will not put pressure on your baby's mouth.
3. Mercury free. Safe for health and environment.
4. Automatically power off to save energy.
5. Pacifier designed, which is designed for infants to measure body temperature. The unique shape will not make your baby feel resentful.
What Do I Get With This Package
1 Digital pacifier contact thermometer
1 User manual
1 Button battery (Optional)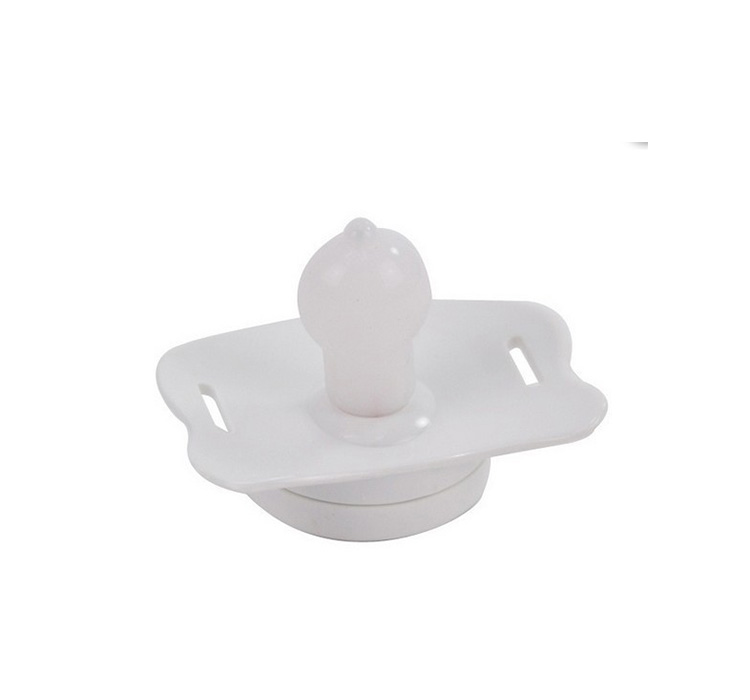 Note:
Children should be accompanied by adults when measuring body temperature. After use, clean the thermometer and keep it out of the reach of children. If you compare two thermometers, even if the error values of the two are equal, it is possible to measure different temperatures. The difference is due to different measurement methods.
Related Products
Inquiry