Economical Non-Contact Thermometer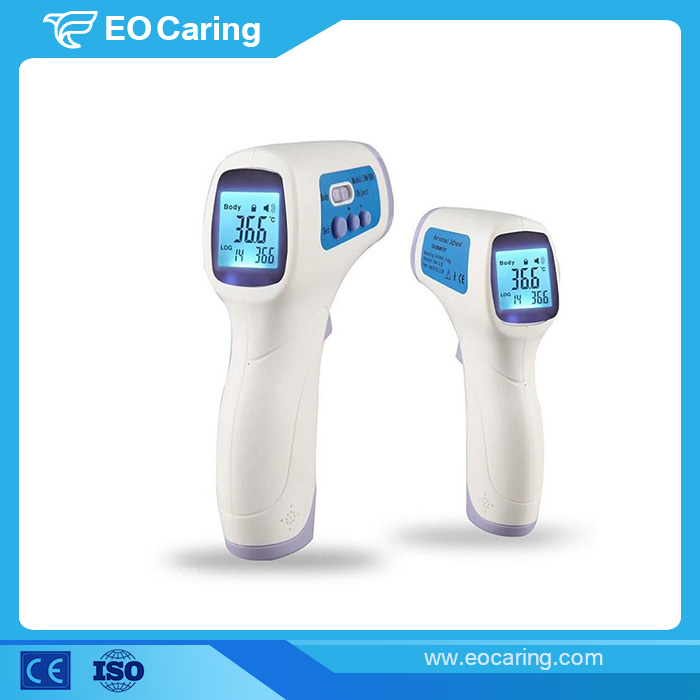 Product ID: EO-TM3026
Description: Digital Economical Non-Contact Thermometer
Usage: Body temperature
Warranty: 1 Year
Payment: T/T, L/C, Western Union, Paypal
MOQ: 100 Sets
Product Details
This Economical Non-Contact Thermometer that measures the temperature of human body by using the principle of receiving infrared. When using, it is only required to align the detection window with the forehead to measure the body temperature quickly and accurately.
Specification
| | |
| --- | --- |
| Test time | 1 second |
| Memory | 32 tests |
| Display | LCD Large Screen |
| Accuracy | ±0.3℃ |
| Battery | 2 AA batteries |
| Measuring Range | 0℃-100℃ |
| Size | 150*92*42mm |
Advantage
1. The main chip adopts a professional human body infrared temperature measuring chip, which can automatically measure, and it can be adaptively adjusted according to the ambient temperature, so that the test result can reflect the real body temperature of the human body.
2. The temperature probe uses a high-quality sensor, which can automatically scan multiple times per second, and the measurement speed is fast.
3. It is easy to operate. You simply point the thermometer probe at the skin of the measurement site and press the button to get the result.
4. The instrument is only calculated by absorbing the weak infrared radiation emitted by the human body and will not touch the skin.
What Do I Get With This Package
1 Digital Economical Non-Contact Thermometer
1 User manual
2 AA batteries (Optional)
Product show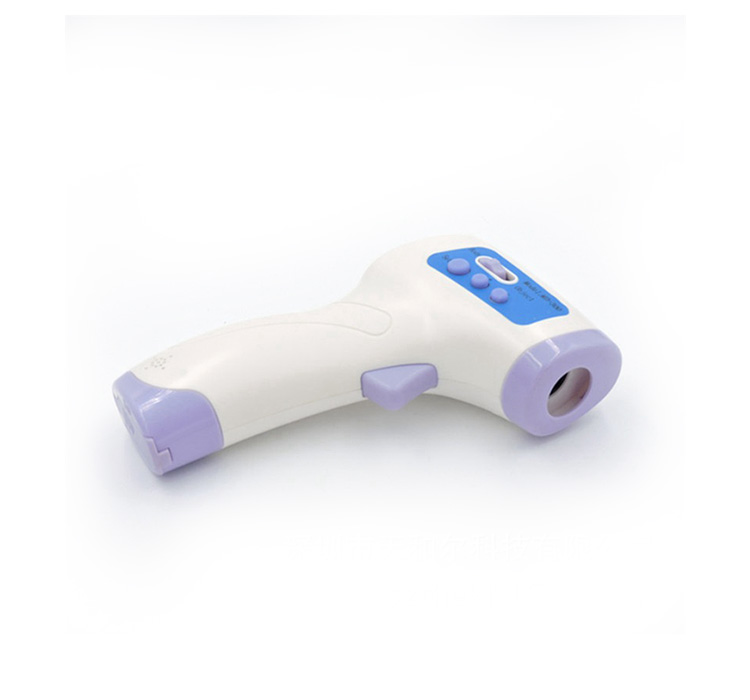 The Economical Non-Contact Thermometers ensure accurate and stable body temperature readings, which is particularly efficient for taking the temperature of new-born babies and very young children, whilst not putting them through added stress like some invasive medical thermometer by being contactless. From a distance of around 5cm, all you have to do is pointing it towards the forehead to read the temperature shown on the LCD screen of this thermometer.
Related Products
Inquiry