Rehabilitation Electric Hospital Bed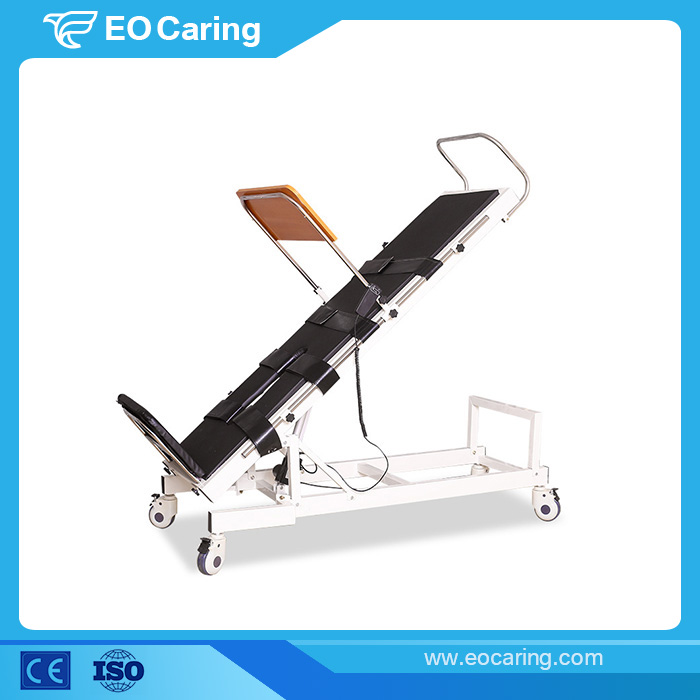 Product ID: EO-EH5025
Description: Rehabilitation Electric Hospital Bed with standing function
Usage: People who need long term care or disabled
Warranty: 1 Year
Payment: T/T, L/C, Western Union, Paypal
MOQ: 20 Sets
Product Details
Product introduction
This Rehabilitation Electric Hospital Bed is specially designed for rehabilitation. If the patient is suffering from a back injury and have difficulty to stand up, this product is exactly what they need. By changing the position, it helps the blood run through the whole body.
Specification
| | |
| --- | --- |
| Type: | Rehabilitation Electric Hospital Bed |
| Place of origin | China |
| Size | 2000*900*550 mm |
| Color | White and Blue |
| Back adjustment | 8-85 degrees |
| Certification | ISO CE |
| Application | Home/Clinic/Hospital |
| IV port | Not available |
| Dining table | |
| Hair wash function | Not available |
| Belt for position fix | 4 |
Product features
This Rehabilitation Electric Hospital Bed is a hospital-grade that can elevate a patient from a lying to a fully standing position — and all points in between — for treatment and transfer with no lifting required of the caregiver.
1. Electric control: It can be operated remotely with one button, which is simple and convenient.
2. Silent wheels: The bottom of the bed is equipped with an ABS cover mute brake universal wheel, which can be moved to increase the patient's field of vision and range of motion.
3. Stand up function: The pedals can be raised and lowered for foot rehabilitation and can be adjusted at any angle.
4. The product has high stability, good safety and strong carrying capacity.
5. The rehabilitation bed features a wooden detachable hand bracket for the user to eat and read, making it easy for them to take care of themselves.
What Do I Get With This Package
1 Rehabilitation Electric Hospital Bed
1 Dining table
Product show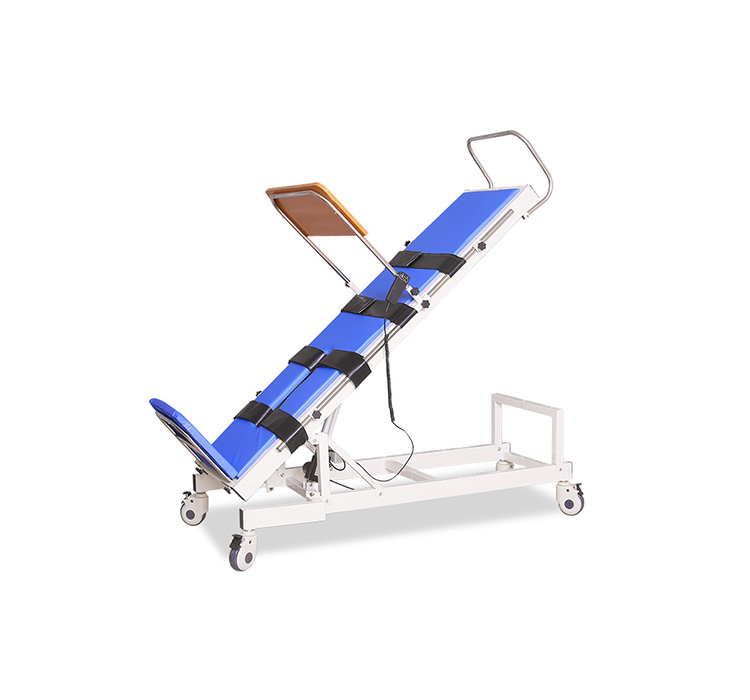 Related Products
Inquiry