Nursing Manual Hospital Bed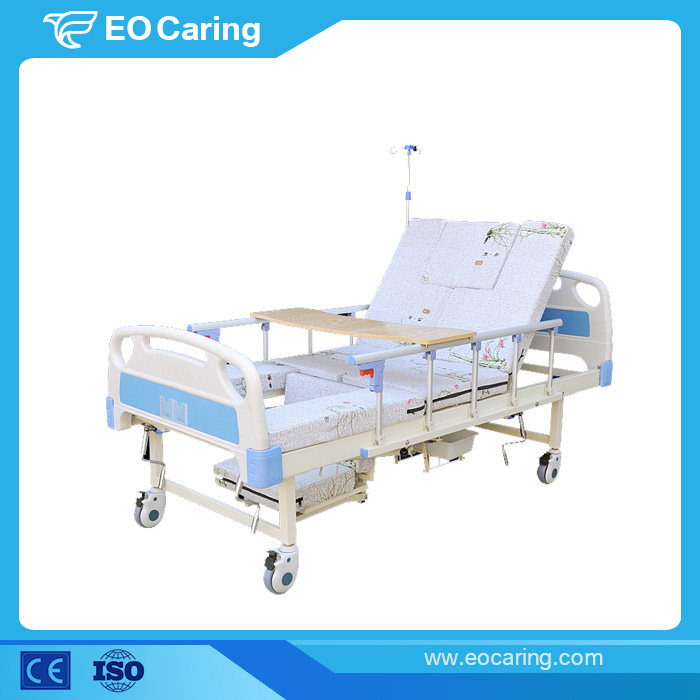 Product ID: EO-MH5012
Description: Nursing Manual Hospital Bed
Usage: People who need long term care or disabled
Warranty: 1 Year
Payment: T/T, L/C, Western Union, Paypal
MOQ: 20 Sets
Product Details
Product introduction
This Nursing Manual Hospital Beds are medical beds that use hand cranks to raise the entire bed level, as well as the head and foot sections of the bed. This results in optimal comfort for the patient. The products are sturdy, reliable and comfortable. These manual hospital beds are a cost-effective long-term care option.
Specification
| | |
| --- | --- |
| Place of origin | China |
| Size | 2000*900*530 mm |
| Color | White and Blue |
| Back adjustment | 8-85 degrees |
| Turn over | 0-85 degrees |
| Certification | ISO CE |
| Application | Home/Clinic/Hospital |
| IV port | Available |
| Dining table | |
| Hair wash function | Available |
Advantage
1.It can remove patients who cannot move from the ward, carry out outdoor activities, and also facilitate medical examinations by medical staff.
2.Large corner cushioning cushions reduce shock and prevent damage to other components while ensuring the safety of medical staff working at the bedside.
3.The front and the end of the nursing bed are made of stainless steel skeleton, external engineering plastics, high-density fireproof board with strong endurance.
4.The unique bed structure design makes it versatile. Patients can achieve self-activity training, self-movement, personal cleaning, urination, eating, moving, reading, writing, learning, entertainment and other activities on the nursing bed.
Product show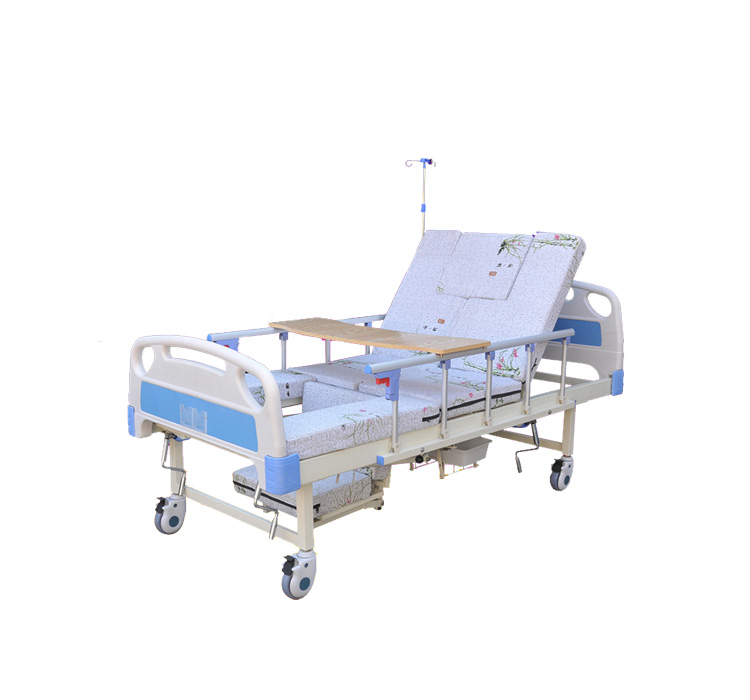 Product features
This Nursing Manual Hospital Bed offers a number of innovations that translate into long-term savings over the frame's lifecycle. The product offers the same convenient features as the electric models but adjusts manually for greater economy. The crank for adjusting the frame is located at the side of the frame, which allows you to raise and lower upper body and knees.
Related Products
Inquiry