Medical Surgical Mask
Medical surgical masks are masks worn by medical staff at work. It is mainly used in medical clinics, laboratories, operating rooms and other high-demand medical environments, with a relatively high safety factor and strong resistance to bacteria and viruses. Medical surgical masks can also be used to prevent the spread of influenza and respiratory diseases.
Product Details
Urgent Contact
Whatsapp: +8615524105871
+8613042442971
Due to the impact of corona virus and our large order quantity, please contact us via whatsapp to confirm stock and price in real time!
Product Description
Providing high particle and bacterial filtration efficiency, the latex-free and low linting Surgical Mask ensures protection, combined with comfort and ecceptional breathability.
Materials
Inner facing layer: Non-woven polyethylene(hydrophilic)
Filter layer: Meltblown Polypropylene
Outer facing layer: Non-woven spunbonded polyester (hydrophobic)
Fasternings: High elasticity Polyethylene Ear loop
Nosed-band: Plastic coated steel
Feature
Ultra-low particulation
Latex-free
High strength seams
3Ply-ultrasonic sealing
High BFE & PFE
Quality Standard
Manfactured in a facility holding ISO 9001:2016
Processed in an ISO Class 5 cleanroom environment
Acoording to YY0469-2011 Standard
Physical Properties
Fabric

Polypropylene+Meltblown filter+Polypropylene

Weight (g/pc)

3.2g/pc

Color

Light Blue, white

Size

17.5*9cm

Ear hook

Elastic round style

Standard: YY0469:2011




BFE(Bacterial filtration efficiency)≥98%

Differential pressure (Pa/cm2) ≤40

SBP (Synthetic blood penetration) (120mmHg)=16

Mibrobial cleanlines (cfu/g)≤30

International Certificate

CE FDA
Packing
Package

50 pcs/box

40 boxes/carton

Box Size

203*103*83mm

Carton Size

530*420*350mm

Package Quantity

2000 pcs/carton

G.W.

9.2 kgs

N.W.

8.0 kgs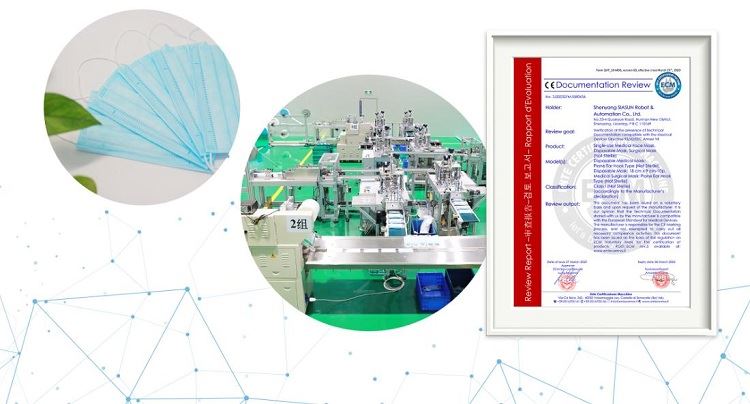 Related Products
Inquiry