High Quality Electric Hospital Bed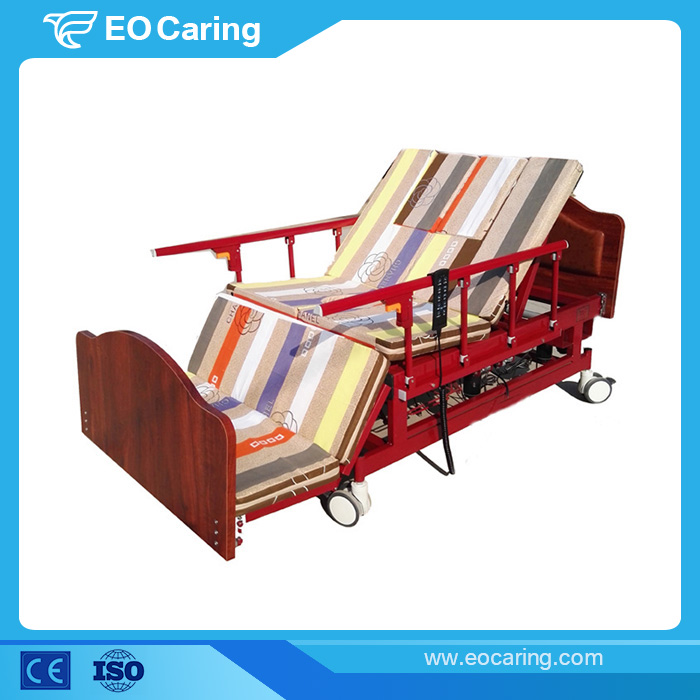 Product ID: EO-EH5021
Description: High Quality Electric Hospital Bed
Usage: People who need long term care or disabled
Warranty: 1 Year
Payment: T/T, L/C, Western Union, Paypal
MOQ: 20 Sets
Product Details
Brief introduction
This High Quality Electric Hospital Bed series have different function, kinds of styles, advanced technical. Choose high quality material, perfect design. Our products can folded and used in hospital, clinic and surgery for patients and accompaniers. Our products have exported to Europe, Africa, Middle East, South America and Asia etc markets.
Specification
| | |
| --- | --- |
| Place of origin | China |
| Size | 2000*960*550 mm |
| Color | White and Blue |
| Back adjustment | 8-85 degrees |
| Turn over | 0-55 degrees |
| Certification | ISO CE |
| Application | Home/Clinic/Hospital |
| IV port | Available |
| Dining table | |
| Hair wash function | Available |
Advantage
1. The bed has perfect functions, accurate positioning and reasonable structure.
2. The multi-functional hospital bed is based on the pain of the patient's bedridden for many years, using a unique multi-fold structure. The bed surface is a special cushion structure, so that the bed surface can be freely adjusted to a flat, horizontal and other space state, with a wash basin, an infusion stand and other devices.
3. The rocker is made of two-way interference protection and is durable.
4. The bed is equipped with a universal wheel, which can move freely, which is convenient for the movement of medical staff.
5. The electric control system allows the patient to freely control the bed.
Product show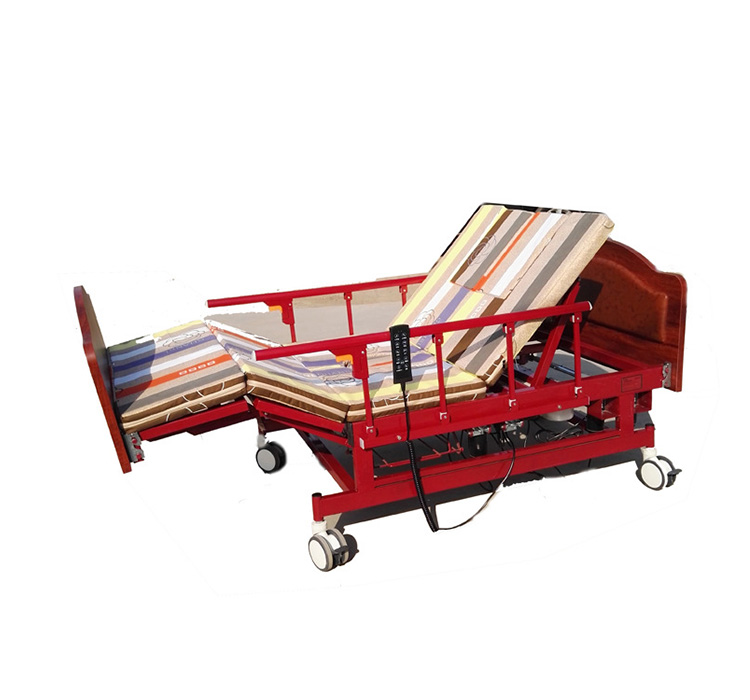 Product features
This High Quality Electric Hospital Bed has four adjustable sections. It help patients to find their most comfortable position. With several caring functions, the patients even don't have to leave the bed, and their hair can be washed with the lying position. The wired control panel of this product is so easy to use, and the patients can help themselves to operate.
Related Products
Inquiry