Caring Manual Hospital Bed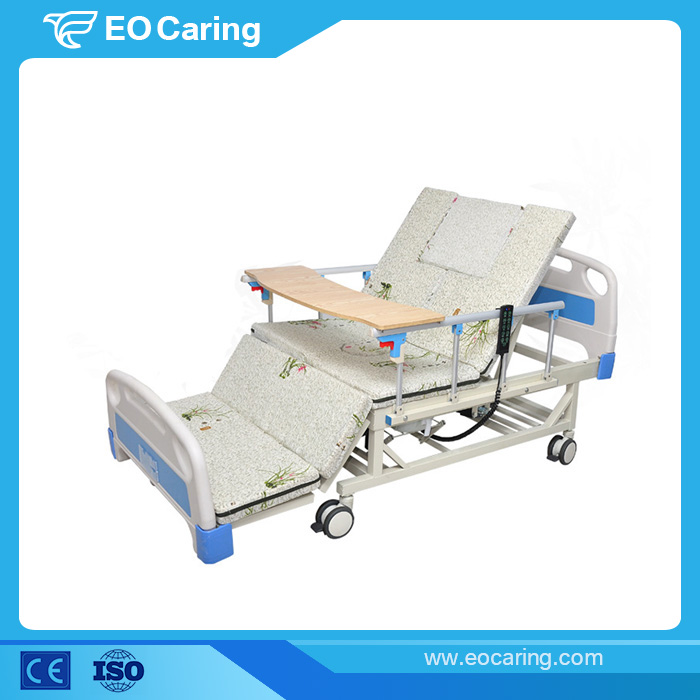 Product ID: EO-MH5013
Description: Caring Manual Hospital Bed
Usage: People who need long term care or disabled
Warranty: 1 Year
Payment: T/T, L/C, Western Union, Paypal
MOQ: 20 Sets
Product Details
Product introduction
This Caring Manual Hospital Bed is an economic and convenient option for patients who will be experiencing long-term care. It features five hand cranks at the foot and side of the bed that allows caregivers to adjust the angle of the head and foot of the bed, along with the overall height of this product. These adjustments make it easy to move the bed into a customized position that feels most natural to the patient.
Specification
| | |
| --- | --- |
| Place of origin | China |
| Size | 2080*900*530 mm |
| Color | White and Blue |
| Back adjustment | 8-85 degrees |
| Turn over | 0-85 degrees |
| Certification | ISO CE |
| Application | Home/Clinic/Hospital |
| IV port | Available |
| Dining table | |
| Hair wash function | Available |
Advantage
1. Caring Manual Hospital Bed has silent wheels. No noise is emitted during the movement, which affects the rest of the surrounding patients.
2. The alloy guardrail is durable and secure for the patient. The foldable design makes it easy for patients to get out of bed.
3. Stainless steel cranks can be rotated easily. And it is not easy to rust, anti-corrosion, and can be used for a long time.
4. This bed has the functions of back-up, leg bending, dining, moving, infusion, shampooing, foot washing, etc., which greatly facilitates the use of patients with limited mobility.
Product show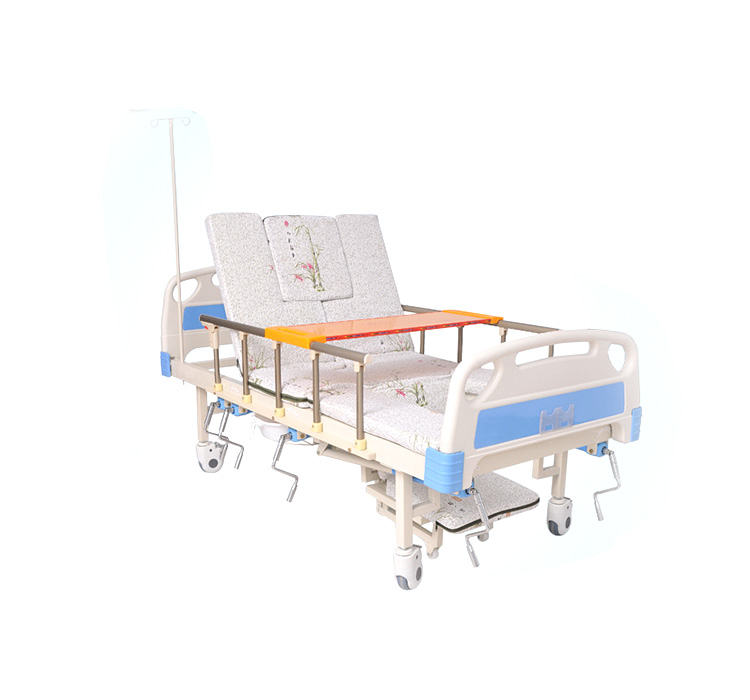 Product features
The reclining position of these patients will need to be adjusted consistently in order to prevent painful pressure ulcers from developing around pressure points. These pressure points include the heels, ankles, hips, and shoulders. The adjustable features of this product make it easy to move the patient and protect the patient's skin from continuous exposure to friction and shear.
Related Products
Inquiry