Comfortable Manual Hospital Bed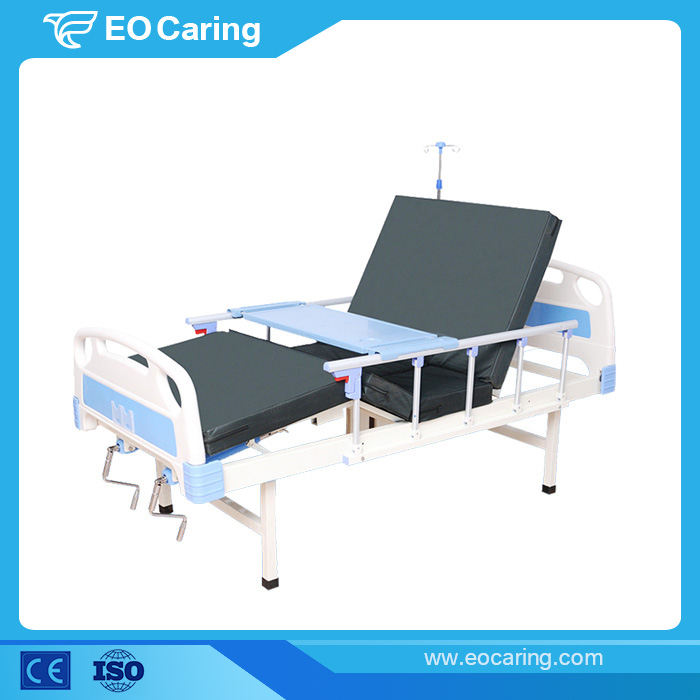 Product ID: EO-MH5015
Description: Comfortable Manual Hospital Bed
Usage: People who need long term care or disabled
Warranty: 1 Year
Payment: T/T, L/C, Western Union, Paypal
MOQ: 20 Sets
Product Details
Product introduction
With adjustable height at the foot, the head, and overall, this Comfortable Manual Hospital Bed from EO Caring fits your individual needs, allowing for an anatomically correct sleep surface. Hand cranks at the foot of the bed are used for adjustments and can be folded out of the way.
Specification
Size

2000*900*530 mm

Color

White and Blue

Back adjustment

8-85 degrees

Turn over

0-85 degrees

Advantages

1. Silent wheels

2. Easy for hair wash

3. Stainless steel cranks

4. Special design mattress to fit all function

Application

Home/Clinic/Hospital

IV port

Available

Dining table

Hair wash function

Not available
Product picture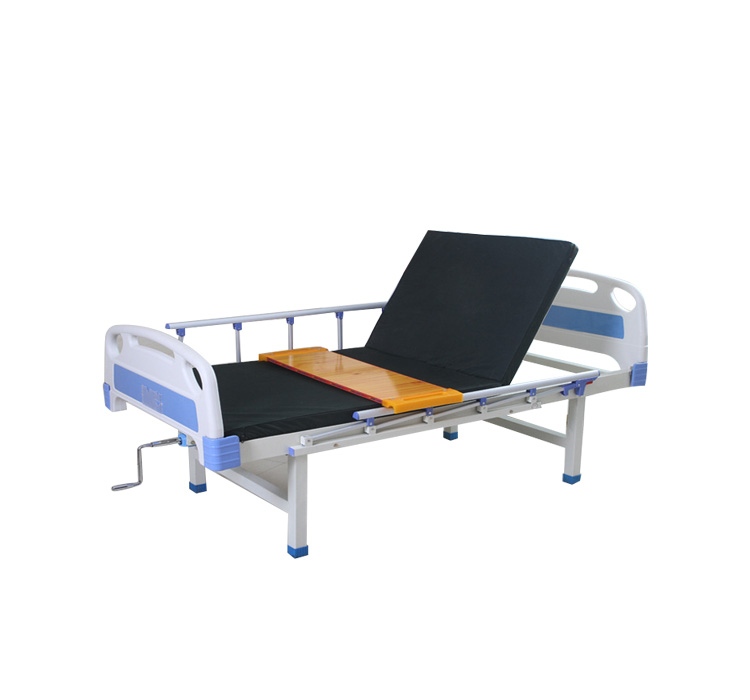 Product characteristics
This Comfortable Manual Hospital Bed is three-joints/four sections bed adjustable by two independent cranks. It combines effortless positioning of the upper body and knees with the manual bed height adjustment. The cranks control provides motorized positioning of the upper body and/or knees.
1. The bed head is formed by ABS high-quality engineering plastics once, and the bed body is welded by high-frequency steel. The structure is reasonable, durable and the surface is treated by electrostatic spray, which is convenient for cleaning.
2. The back can be raised and lowered by 8-85 degrees, and the turn over angle is from 0 to 85 degrees. The patient can adjust the lying on the bed, lying down, and adjusting the angle of the legs.
3. The bed is equipped with a dining table to facilitate patients' meals and entertainment.
4. The aluminum alloy folding guardrail facilitates the patient's getting on and off the bed, and also reduces the burden on the nursing staff.
Related Products
Inquiry