High Sensitive Contact Thermometer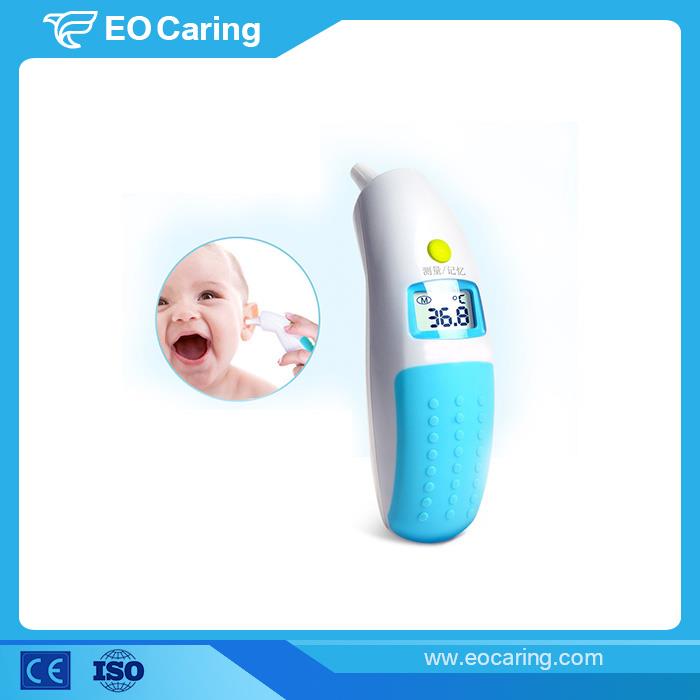 Product ID: EO-TM3015
Description: High Sensitive Contact Thermometer
Usage: Body temperature
Warranty: 1 Year
Payment: T/T, L/C, Western Union, Paypal
MOQ: 100 Sets
Product Details
This High Sensitive Contact Thermometer featuring advanced measurement technology, has the speed and simplicity you need to capture accurate and reliable temperature readings in a comfortable way for patients.
Specification
| | |
| --- | --- |
| Place of origin | China |
| Test time | 1 second |
| Color | White |
| Memory | 10 Tests |
| Certification | ISO CE RoSH |
| Application | Home/Clinic/Hospital |
| Display | LCD Large Screen with sound alarm |
| Accuracy | ±0.2℃ |
| Battery | 2 AA batteries |
| Size | 130*40*70mm |
| Measuring Range | 32℃-42.9℃ |
| Weight | 65 Grams without battery |
Advantage
1. The measurement results of the ear thermometer are more accurate than the infrared thermometer.
2. The large LCD display makes its display readings clear to the measurer.
3. It has a fever warning function. When the measured temperature exceeds the set temperature, it will give a warning sound.
4. This thermometer has an automatic shutdown function and low power consumption.
5. It only has one second to get the measurement data, which is very suitable for acute and serious patients, the elderly, infants and so on.
6. The light weight and small size make it easy to carry outside.
What Do I Get With This Package
1 High Sensitive Contact Thermometer
1 User manual
2 AA batteries (Optional)
20 Lens filters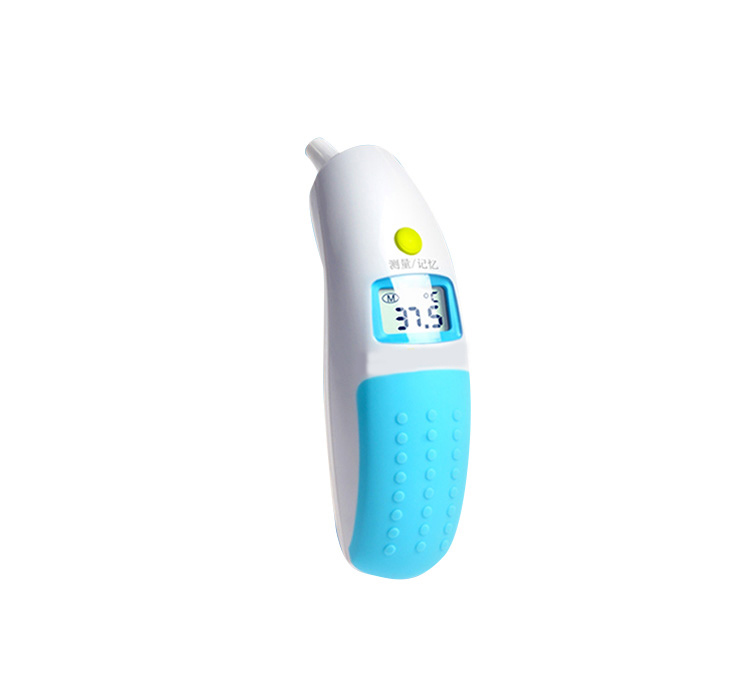 Research indicates that the ear is an ideal site for taking body temperature. The eardrum shares blood vessels with the hypothalamus, the part of the brain that regulates body temperature. Therefore, the product for ear is an accurate indicator of internal body temperature. Since High Sensitive Contact Thermometers are designed to receive information from the ear, it is a very safe method for measuring temperature and can be used on children of all ages.
Related Products
Inquiry